Best Punjabi - Hindi Love Poems, Sad Poems, Shayari and English Status
---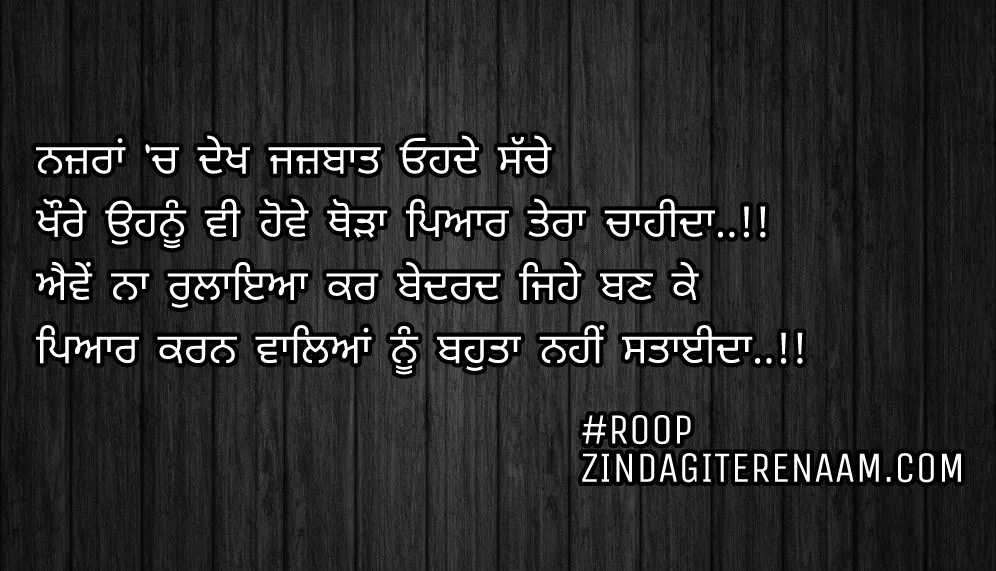 Title: Bahuta nahi satayida || Punjabi true Shayari || Punjabi status
---
Every morning this dog, very attached to me,
Quietly keeps sitting near my seat
Till touching its head
I recognize its company.
This recognition gives it so much joy
Pure delight ripples through its entire body.
Among all dumb creatures
It is the only living being
That has seen the whole man
Beyond what is good or bad in him
It has seen
For his love it can sacrifice its life
It can love him too for the sake of love alone
For it is he who shows the way
To the vast world pulsating with life.
When I see its deep devotion
The offer of its whole being
I fail to understand
By its sheer instinct
What truth it has discovered in man.
By its silent anxious piteous looks
It cannot communicate what it understands
But it has succeeded in conveying to me
Among the whole creation
What is the true status of man.
✍ Tagore
Title: Dog Love poem || This Dog || Rabindranath tagore