The moon never begs for attention.
Title: English quotes || motivation
Best Punjabi - Hindi Love Poems, Sad Poems, Shayari and English Status
---
Tere ditte gamaa te vi khush ho lende haan
Kyunki shayad mohobbat e tere naal..!!
ਤੇਰੇ ਦਿੱਤੇ ਗਮਾਂ ਤੇ ਵੀ ਖੁਸ਼ ਹੋ ਲੈਂਦੇ ਹਾਂ
ਕਿਉਂਕਿ ਸ਼ਾਇਦ ਮੋਹੁੱਬਤ ਏ ਤੇਰੇ ਨਾਲ..!!
Title: Khush ho lende haan || true love shayari || true lines
---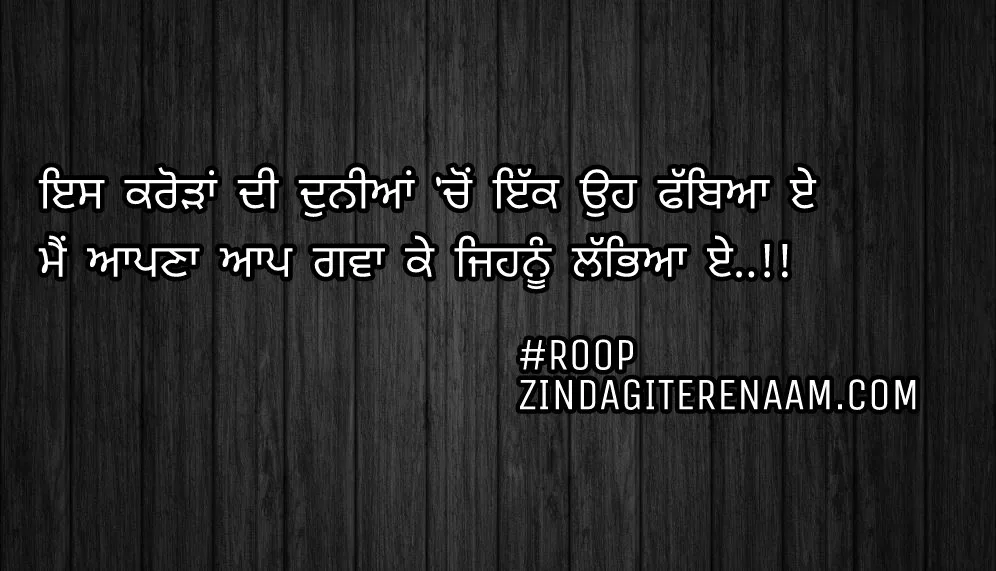 Title: Ikk oh fabbeya || true love shayari || love status