zindagiterenaam.com is a punjabi – hindi sad and love shayari website. People generally ask which shayari site is popular or famous? On which site we should visit for daily shayari or status?
Today I will show you why you should visit shayari website zindagiterenaam.com? because I am gonna tell you guys,HOW POPULAR IS SHAYARI SITE ZINDAGITERENAAM.COM?
and what are the reasons for its recently gaining popularity?
Origin Of zindagiterenaam.com
The journey of zindagi tere naam shayari website starts in march 2015, when I and my brother Maninder singh created a facebook page "ਉਹਦੇ ਲਈ ਇਹ ਦੋ ਪਲ ਸੀ, ਤੇ ਮੇਰੇ ਲਈ ਪੂਰੀ ਜ਼ਿੰਦਗੀ" currenlty inactive.
We gave domain name to this page zindagiterenaam.com. So this was the first page of this website.
After some times when I realised, people are start coming to this page, I got an idea why cannot I start a website?
I am software engineer by profession, so I visited godaddy website and bought an another domain "zindagiterenaam.in" and a shared hosting plan.
Then I started posting shayari pictures written by myself under the name of #GG on this newly wordpress based website.
But because of lack of marketing skills, For at-least 2 years, The website doesn't work much.
Then for sometime, I took some online marketing skills courses and when I started practice them I saw the results. Then zindagiterenaam.in gained very popularity among Punjabi Indians and Punjabi Canadians.
After some time, Due to high load time on shared hosting, I moved the whole site to VPS hosting on digitalocean and for wordwide popularity, I moved the complete site to "zindagiterenaam.com" and add the "HTTPS" security.
The results are in-front of you guys. Now this website has very low loading time and much secure.
Reason of RISE and RISE of zindagiterenaam.com
The only reason for its immense popularity is we cared about what people want. In these days, Young people are looking for love and sad status, which are good, match their feeling and can share on their social network with 1 click.
They want original content, daily new status and most of the websites on internet have copy-paste content.
And This is not the case of zindagiterenaam.com, On this website you will find 90% original content and our website updated almost daily. We have added Single click whatsapp share and copy button too for ease of use.
When on any doubt, user can contact me on my email: singh.gagan@outlook.in without hesitation and I usually reply them as soon as I get chance.
Please have a look at Alexa ranking for last couple month from which you can guess its popularity.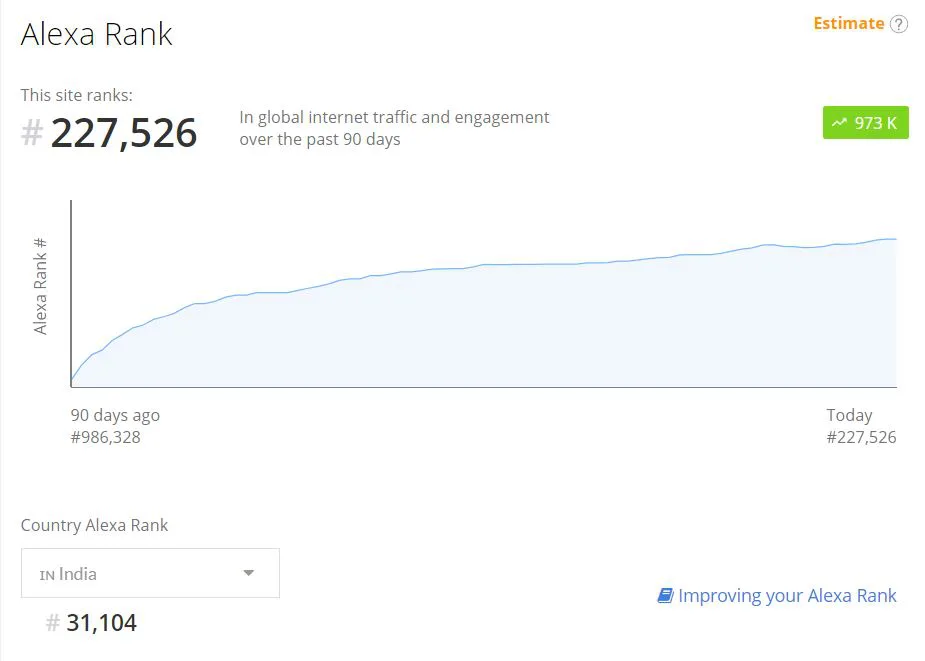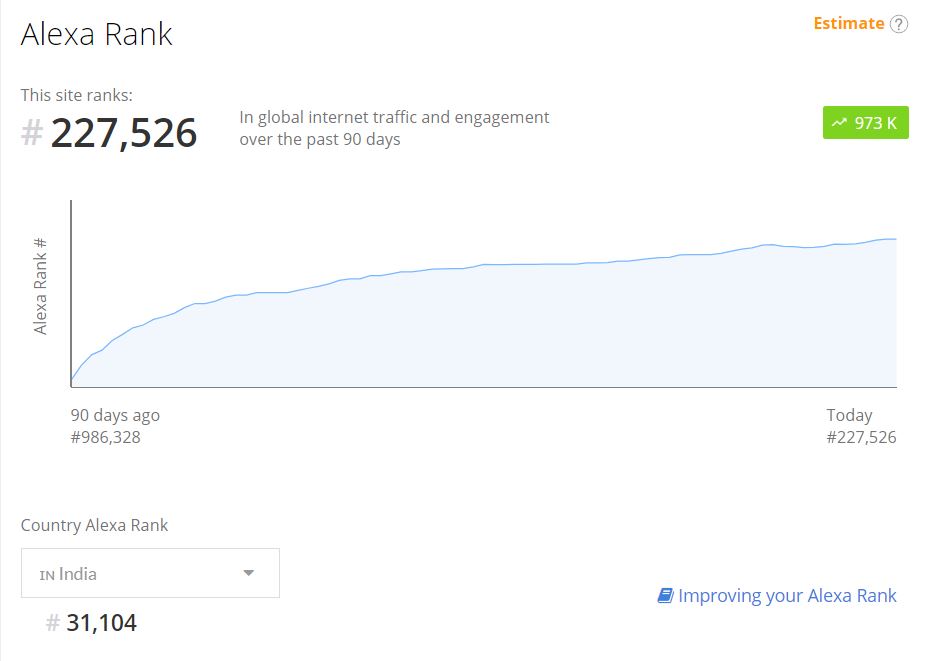 Future Work for Shayari
We will keep posting our text and video shayaris daily and user will keep downloading them for free of cost.
We will keep trying to improve our site for better user experience.
Also we are thinking of adding the monetisation option for our users. We will be inform you guys soon. Just keep in touch.
Keep posting and reading to zindagiterenaam.com.