You heard it right. Now you can earn money by just submitting your shayaris to zindagiterenaam.com.
You just need to submit shayari and we will review it before publish. On successfully publish a shayari, you will get 2Rs. credit to your account.
There are some rules that user must follow before submitting the shayari post otherwise it can be rejected.

You can request to redeem your credits, once you reach to threshold value. There is threshold of 20Rs. for the redemption.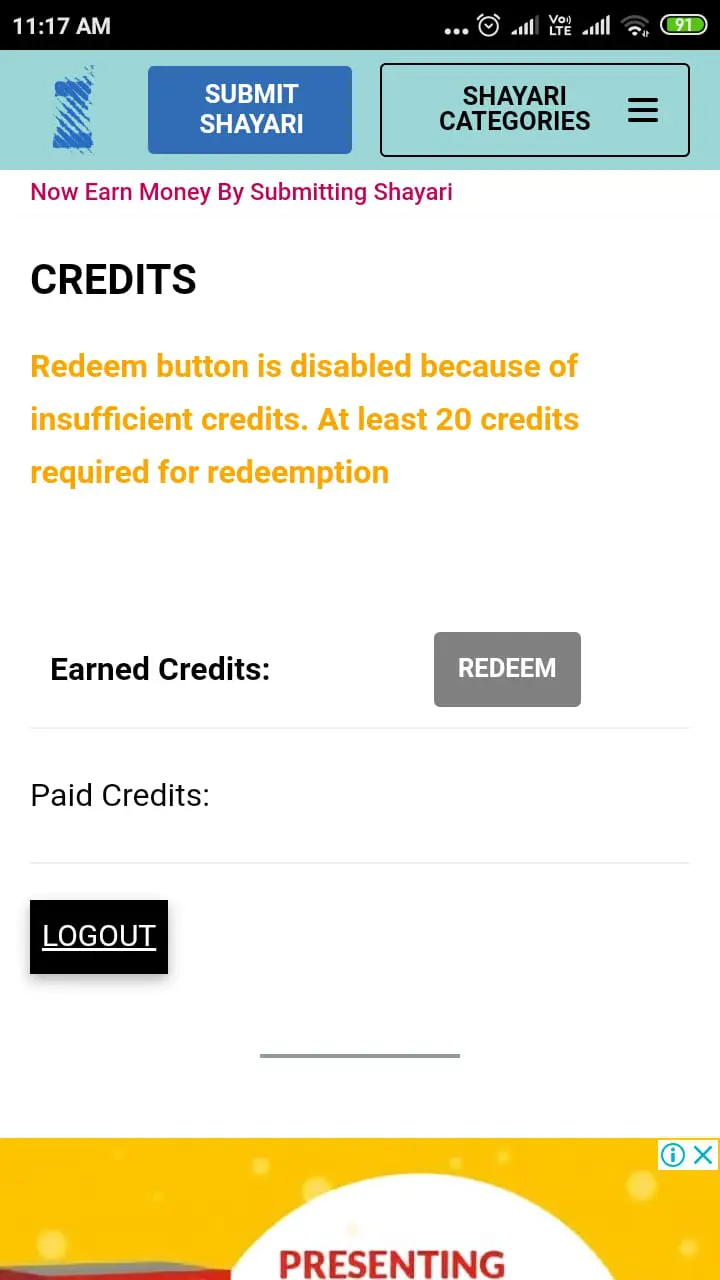 Once you reach to 20Rs credits, redeem button will be active which you can use to get the amount credits.

Earned credits mean total amount you have earned which is pending for redemption.
Paid credits mean total amount which is credited to you till date.
Amount will be credited to you within 2 weeks from the redemption request to you UPI payment address. You can update your UPI address in update biography page in UPI field.
please note that UPI address must be in xxxx@xxx format. please check page how to create UPI address before updating it in your bio.
We will be exploring more areas to earn money.
Happy submitting Shayari. Stay tuned.